LUBLIN 2018-02-06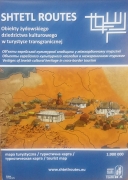 Our Foundation is a partner in the project "Shtetl Routes. Vestiges of Jewish cultural heritage in cross-border tourism", carried out by the Grodzka Gate – NN Theatre Centre in Lublin.
The goal of the project is to develop a narrative and tools that will be more »

BIAŁOBRZEGI 2018-02-05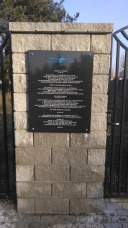 A memorial plaque commemorating the Jewish community of Bialobrzegi was installed on the gate of the local Jewish cemetery, fenced by our Foundation in 2015 in cooperation with the Goldfarb family of New York and the US Commission for the Preservation of the America's Heritage Abroad.
more »

PŁOŃSK 2018-02-01

Thanks to the efforts of our Foundation the entire Jewish cemetery in Plonsk was put on the National Monument List by the Mazovian Monument Conservator on February 1, 2018.

INTERNATIONAL HOLOCAUST REMEMBRANCE DAY IN THE SUBCARPATHIA REGION 2018-01-28
Our Foundation was partner of the 10th International Holocaust Remembrance Day in Subcarpathia Region, which took place on January 22-28, 2018. 64 towns and cities in the area participated in this important event. The central part was organized in Rzeszow on January 28, 2018.
Other
more »

NOWY ŻMIGRÓD 2018-01-27
ZAMOSC 2018-01-26
NAROL 2018-01-25

Within the International Holocaust Remembrance Day-related events a scientific session took place in Narol on January 25, 2018. Its title was "The History and Culture of Narol Jews as Our Common Heritage". Our Foundation was among the organizers of this event. more »