Who are we
LUBACZOW - Public secondary school nr 1
What we do in the project
Project: Guarding the memory
Pupils from the forms 1-3 of the Secondary School nr 1 in Lubaczow take part in the program. They have decided to start looking after the Jewish cemetery in Lubaczow. First they got rid of the writings on the cemetery fence. They started to make attempts at obtaining the necessary permissions allowing to renew the cemetery gate. They plan to clean the gate and paint it over black. Below are some photos of the gate.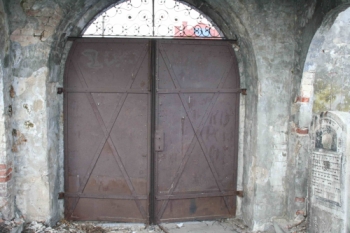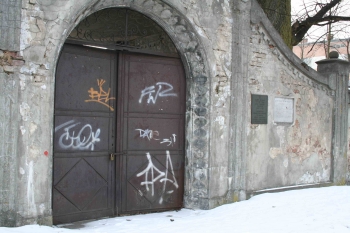 Recently Rabbi Edgar Gluck visited Lubaczow. During his visit he asked the pupils to locate two burial sites in the Soviet anti-tank ditches (The Molotov Line) in the region surrounding the village Dachnow. In 1943 the Nazis brought the bodies of people murdered at the cemetery in Lubaczow and it was to that place that they rounded up crowds of people to be shot. There are over 2000 bodies of Jews buried in these ditches. Rabbi Gluck wanted to commemorate sites in these locations. The teacher together with pupils has already found some information concerning this event in ZBoWiD (Union of War Veterans) archives and they started to develop interviews with elder people remembering the times of the war. The most recent details concerning the project will be available on the
zydzi.lubaczow.pl
website.
On this website one can find more about the activities of the pupils. Among other things there are some photos from a play on the Chanukkah celebrations and also some documentary photos of old Hebrew books, which were found in the school attic by one of the pupils. All the information can be found in the "Competition 2005/2006" section.
Here are some photos from the Chanukkah play
(more on
zydzi.lubaczow.pl
)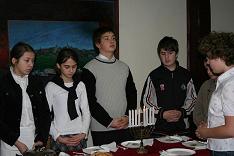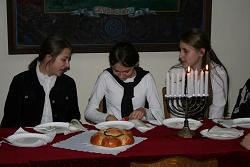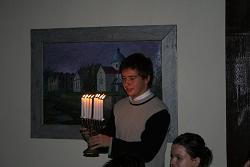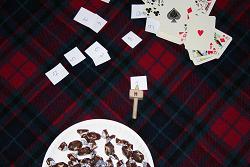 » back