CHASSIDIC ROUTE. SANOK 2008-08-31
POLIN - Polish Jews Heritage Web Portal 2008-08-27
KORONOWO 2008-08-26
WARSAW 2008-08-25
TO BRING MEMORY BACK 2008-08-25
RESEARCH ON THE ATTITUDES. ZAMOSC 2008-08-20
RESEARCH ON THE ATTITUDES. KRASNIK 2008-08-19
POLIN - Polish Jews Heritage 2008-08-14
ZAMBROW 2008-08-13
CHASSIDIC ROUTE. RYMANOW 2008-08-12

Between August 12-13, 2008 the Memorial Days of the Jewish Society of Rymanow (podkarpackie province) took place in the town on the 66th anniversary of the liquidation of the ghetto in Rymanow, organized by the 'Meeting Rymanow' Society and the Foundation for the more »

POLIN - Polish Jews Heritage 2008-08-11
RESEARCH ON THE ATTITUDES. TYKOCIN 2008-08-10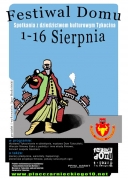 Between August 1-16, 2008, a second edition of the 'Home Festival' - event dedicated to the multicultural heritage of the town - will take place in Tykocin (podlaskie province). The Festival is organized by the Pedziwiatr Cultural-Ecological Society.
One of the main attractions
more »

POLIN - Polish Jews Heritage 2008-08-06
WARSAW 2008-08-05

On August 5, 2008, the Regional Monument Conservator made an inspection of the mound of Mordechai Anielewicz, located at Mila St. in Warsaw. The mound was built of debris of the tenement house at Mila St. 18 (today the corner of Mila and Dubois). Hidden in its inside are the remains more »

RESEARCH ON THE ATTITUDES. PRZEROSL 2008-08-04
TO BRING MEMORY BACK. MUROWANA GOSLINA 2008-08-04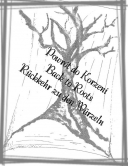 On August 7, 2008, a memorial tablet commemorating the prewar Jewish and Evangelic communities will be unveiled in Murowana Goslina (wielkopolskie province). The ceremony begins at 16:30 in the Świętego Ducha Church on Dworcowa St.
Program
more »

KAZIMIERZ DOLNY 2008-08-04