RAJGROD 2016-05-31

Another attack on the monument commemorating Jews of Rajgrod was reported this week. Hateful slogans were painted on the monument. Thanks to the quick reaction of the authorities, paint was removed from the monument and the culprit was apprehended.


The monument more »

ZUROMIN 2016-05-24

Four matzevot fragments were returned to their proper place on the Jewish cemetery in Zuromin. This noble goal was accomplished thanks to the initiative of our Foundation in cooperation with the School Complex No. 1 in Zuromin and a local regionalist Adam Ejnik. Two of the fragments were more »

WARSZAWA 2016-05-17

CEO of our Foundation was invited to be member of the Provincial Council for the Protection of Monuments, established by the Mazovian Regional Monument Conservator. Among its members are architects, art historians, social workers and lawyers.

The Provincial Council for the more »

PRZYSUCHA 2016-05-16

The court in Przysucha declared a 20-year old guilty of stealing the rain gutters from the local historical synagogue building. The crime took place in July 2015. The culprit has been given a one-year suspended prison sentence; he also will have to repay the cost of his act. He will be more »

YOM HA'ATZMAUT 2016-05-11

May 12 is the Yom Ha'Atzmaut – the Israeli Independence Day, traditionally celebrated on the anniversary of the Israeli Declaration of independence which took place on May 14, 1948. The celebrations take place on Iyar 5, or a day before or after, according to the more »

"SYNAGOGUE" CENTER IN ZAMOSC 2016-05-06

Over 1000 guests visited our "Synagogue" Center in Zamosc between May 1-3. 2016. We thank you and invite you to visit other synagogues and Jewish cemeteries under our care!

LIPSKO 2016-05-06

Regional Monument Conservator issued a letter to the Town Office and Starost of Lipsko, requesting information about trees being cut down on a local Jewish cemetery. This fact was reported by our Foundation two weeks ago.

JELENIEWO 2016-05-06

In cooperation with the Foundation for the Preservation of Jewish Heritage in Poland cleanup works were carried out in May 2016 at the Jewish cemetery in Jeleniewo. This action was made possible by the financial support of Mr. Herman Storick of New York, USA.

The last more »

YOM HASHOAH 2016-05-05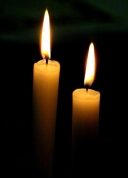 The 27th day of Nisan (May 5, 2016) is observed in Israel as the Holocaust and Heroism Remembrance Day (Yom HaShoah in Hebrew). During that sad and grievous day ceremonies commemorating Jews murdered during World War II are being organized
more »