"To Bring Memory Back" edition 2006-2007

MUROWANA GOŚLINA - Gimnazjum nr 1 im. Hipolita Cegielskiego

Who are we
MUROWANA GOŚLINA – Hipolit Cegielski's Junior High School No 1
Partner Committee of Goslina's Region

In the project participate first- and third grade students form Hipolit Cegielski's Junior High School No1 and Jan Kochanowski's Junior High School No2 from Murowana Goslina.

Me, Jakub Niewinski, I am the coordinator of the activities. I'm a Polish Philology teacher and a theologian.
People, who support our activities, are: irreplaceable Elwira Sprinter, art teacher and Agnieszka Drabczyk, a great educator, history and society knowledge teacher.
Why we do this project
We are a part of little town's community who wants to build its identity by dialogue with the past. We feel a moral duty to remind the residents of Murowana Goslina that in our town before the war three communities lived here in peace, being of three different creeds: Jews (Judaism), Germans (Protestantism) and Poles (Catholicism). We would want to document history of Jews in our town. Besides, our school is located near an old Jewish cemetery. That's why a very important aim for us is preparing the place of memory – symbolic plaque or a statue. We would want every student of our school to be aware of the particular place where they learn and where they are every day.
Jewish community in our town
Jewish community was the most noticeable in the half of 19th century when after the Catholics it was the second group of believers in town (668 Catholics, 474 Jews, 391 Lutherans). Judaism believers had their own synagogue but alas the rabbi had to come from vicine Oborniki (or Szamotuly). In greater part the Jews engaged themselves in trade and thanks to their financial status they were highly esteemed. In some time they dominated the Town's Council (for six members three were of Jewish origin). Alas a big fire in Murowana Goslina destroyed many Jewish houses what forced them to move out from the town. Generally the Jewish community assimilated with German settlers. The effect was a synagogue in
Zydowska Street
(today's
Szkolna St.
) which had been similar in construction to the parish
church
of
St. Jacob
. According to documents the last election to Jewish Council was in 1919. In 1939 before the war there were only 4 Jewish families in Murowana Goslina (14 Jews).


Murowana Goslina can be proud of the fact that there in 1812 Adolf Wierner was born, Opole's main rabbi, considered as one of the most eminent propagators of the idea of assimilation of German Jews.
What we do in the project
We've contacted Mr. Dariusz Paprocki, a historian and an employee of District's Chaber who for some time researched the history of Jewish community in Murowana Goslina.


We've met with Mr. Darek three times already. The first meeting took place in our school. The historian told us about history of Jews of Goslina. The next meeting was in District's Chamber where we could see a matzeva which remained after the Jewish cemetery. We were very pleased to hear the promise – if we prepare the place of memory, the matzeva will return to the cemetery.


Walking the streets of the town in search of the Jewish remembrances.
Also with Mr. Darek we've had been on a walk to learn about places which remember Jewish past.
I invite you to read the fragments of relation from the trip for traces of the past:


Our little trip around Murowana Goslina began from our school. Mr. Darek told us where Jews had lived. Here, where today our school is standing, on the hill, was a Jewish cemetery. Not far from the school was a border, where Murowana Goslina ended and another locality began (…) We've passed alcohol store where earlier was a Jewish shop. Today the only remain is one step in the entry (…).Our journey was ended on
Rogozinska Street
(earlier
Zydowska St.
) where before the war a synagogue was located. Not far from there was a hotel run by a Jew. Our trip ended on that street.
(Paulina Kazimierska, I C)


Ideas for the logo of our project


In March the students worked on inventing a logo of our project. During the meeting we've also chosen the fragments of a short story by Isaak Bashevis Singer, which will be the basis of our play.


Workshops for students


On April 14th 2007 students from Junior High Schools No 1 and No 2 and from Social Junior high School No 4 in Poznan participated in workshops prepared by the Foundation for the Preservation of Jewish Heritage's animators. The workshops took place in
Poznan
. Soon we publish students' thoughts about them!


March of the Living


On April 6th we've travelled to
Oswiecim
so we could participate in the March of the Living together with thousands of young Jews. Before the March a guide showed us round on
Auschwitz
I camp. We visited also the Centre of Dialogue and Prayer where we've met a German priest Manfred who work there for many years and by his activity deepens Jewish-Christian dialogue. The March of the Living was an experience of meeting the presence with the future, meeting with young Jews and Poles, occasion to make some after-thoughts and pray. Collective journey became a manifesto of our discord on anti-Semitism, racism and lack of tolerance. We say "no" to everything which can lead to similar tragedy as holocaust.


Israel
's Remembrance Day


Our stay in
Oswiecim
was the beginning of our school's Week of Memory of Holocaust. Another important event took place on April 19th when for the first time we've celebrated the Day of Holocaust. Symbolic candlelight accompanied the lecture on Shoah (Agnieszka Drabczyk) and reading from Tadeusz Borowski's stories.


We are very pleased that our participation in March of the Living was noticed by countrywide press. In "Dziennik" one could read:
In March there were also young Poles. – At school we have a circle where we learn about history and culture of the Jews. I am here to meet my peers, show that we are with them and it is an important place for us too – says Anna Pielach, student of Junior High School No 1 in Murowana Goslina in Wielkopolska District.


Homage to the Victims of the Extermination
, in "Dziennik",
April 17th 2007
, page 18.


We've managed to get a copy of a photo of the synagogue which was in Murowana Goslina before the war (photo gallery). In May we're going to prepare a fete where we will present the effects of our activities.


We've received financial help due to the program School of the Leaders of Civil Society realized by the
Committee
School
of the Leaders.
www.szkola-liderow.pl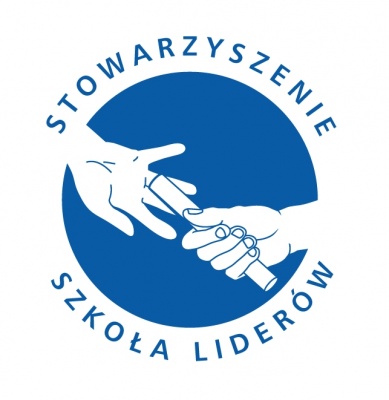 What we are going to do next
In the end of the month (Apr. 27-28) in
Poznan
will take place a meeting of students and teachers from Wielkopolska district who realize the project.


On May 13th we'll visit the Nozyk's Synagogue in
Warsaw
to present the effects of our activities.