The 'Synagogue' Center is a museum and a modern cultural center functioning in the building of the Renaissance synagogue in Zamosc. The synagogue was restored by the Foundation for the Preservation of Jewish Heritage in
Poland
thanks to the support of
Iceland
,
Liechtenstein
and
Norway
within the framework of the EEA Financial Mechanism and the Norwegian Financial Mechanism. The Center was opened on April 5th, 2011. The President of the
Republic
of
Poland Bronislaw Komorowski
held honorary patronage over the opening ceremony.

Currently operating in the building of the 17th century synagogue is the
Multimedia
Museum
of the History of the Jews of Zamość and the Surrounding Area. Several exhibitions, lectures and concerts as well as seminars and academic conferences also take place there. Thanks to the existence of the 'Synagogue' Center visitors can learn about the history of the Jewish community which over several centuries took part in shaping the region's intellectual, religious and cultural identity. Part of the building has been adapted for the needs of local NGOs active in the area of
culture
. The synagogue also has a religious function, serving as a place of prayer to Jewish groups visiting Zamosc.
div>
More about the project >>


'DIALOGUE, MONOLOGUE, SILENCE' EXHIBITION 2013-08-31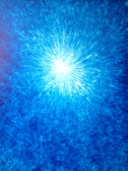 Between July 12th and
August 31st, 2013
an ex
hi
bition 'Dialogue, monologue, silence' by
Magda
lena
Atkins, Tomasz Czyżewski, Joanna Fodczuk-Garcia and Iwona Stachura was presented more »

THE JEWISH CALENDAR FOR THE YEAR 5774 2013-08-06

We are happy to inform you that a new
Jewish calendar for the year 5774
is now available at the Foundation. The calendar gives the hours of beginning and ending of Shabbat, festivals and fasts for
Warsaw
and more »

SAMBOR KOSTRZEWA'S CONCERT 2013-07-28
EXHIBITION - 7TH OUTDOOR PAINTING WORKSHOP 2013-07-10
VISIT OF THE NORWAY AMBASSADOR 2013-06-25

On June 25th, 2013 the Ambassador of the Kingdom of Norway, His Excellency Karsten Klepsvik and his Deputy Mr. Per Ivar Lied visited the 'Synagogue' Center of the Foundation for the Preservation of Jewish Heritage in Poland.
The Renaissance synagogue in Zamość was restored
more »

KRZYSZTOF SUSZEK EXHIBITION 2013-06-09

Between May 31st and
June 9th, 2013
an ex
hi
bition of drawings by Krzysztof Suszek was presented at the 'Synagogue' Center of the Foundation for the Preservation of Jewish Heritage in
Poland
. The drawings more »

'MEMORY PROJECT' EXHIBITION 2013-05-30

Between May 8th and 30th, 2013 the 'Memory Project' ex
hi
bition by Roz Jacobs, a New York City-based artist, was presented at the 'Synagogue' Center of the Foundation for the Preservation of Jewish more »

BOOK PROMOTION 2013-05-22
ALAN METNICK'S EXHIBITION 2013-05-07

From April 3rd to
May 7th, 2013
an ex
hi
bition 'Prints and Drawings' by
Alan Metnick
was presented at the 'Synagogue' Center of the Foundation for the Preservation of Jewish Heritage in more »

LECTURE FOR THE 3RD AGE UNIVERSITY 2013-04-25

On April 25th, 2013 at the 'Synagogue' Center of the Foundation for the Preservation of Jewish Heritage in Poland a lecture for students of the Zamość T
hi
rd Age University took place. The lecture 'Tales of Zamość and literature of more »

1
|
2
|
3
|
4
|
5
|
6
|
7
|
8
|
9
|
10
|
11
|
12
|
13
|
14
|
15
|
16
|
17
|
18
|
19
|
20
|
21
|
22
|
23
|
24
|
25
|
26
|
27
|
28
|
29
|
30
|
31