2022-10-20 POZA - Zibera Foundation evening.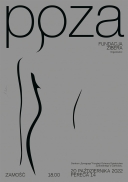 On October 20, 2022, the space of "Synagogue" Center will host en event organised by Fundacja Zibera.
That will be an evening of the premiere show of the "POZA" movie about innovative and brave women associated with our region.
Promotional posters of the project were made by Łukasz Zwolan.
During the event we will hear a speech by Agnieszka Jarocka from Enterprise Europe Network on Politechnika Lubelska (Lublin University of Technology).
We are glad that, as Foundation for the Preservation of Jewish Heritage in Poland, we can support this initiative.
» back