Students from grades I-III together with their teacher and the school headmistress Danuta Ostalecka have decided to take part in the educational programme To Bring Memory Back and in particular to take care of the 19th century Jewish cemetery in Baligrod.
A group of students from the Public Middle School in Mchawa under the direction of Mrs Malgorzata Gwozdz 04.11.2005. visited the Jewish cemetery in Baligrod ( 3km away )
Whilst realising the programme "To Bring Memory Back", the students cleared up the cemetery and became familiar with the symbolism on the matzevot and using this experience as inspiration made some art works. The students were very interested. The following activities yet to be done are:
- students carrying out individual projects on the history of the Jewish people living in Baligrod before WWII.
- the reconstruction o the town square in Baligrod ( Jewish houses and synagogue )
- a poetry and music evening "In the Light of the Sabbath Candles"
Below there are picture taken at the Baligrod cemetery.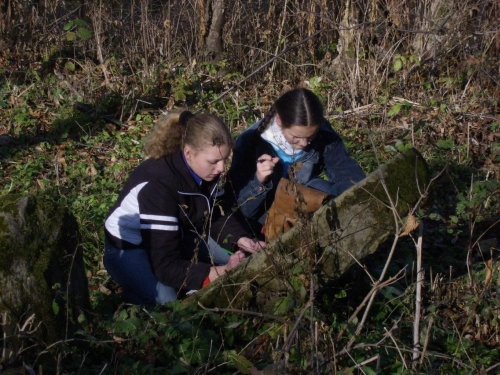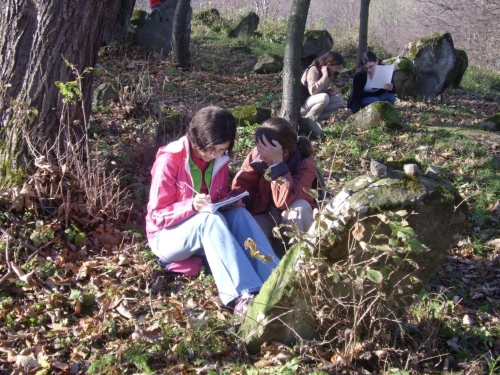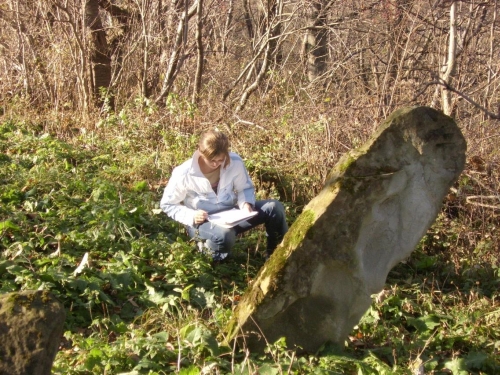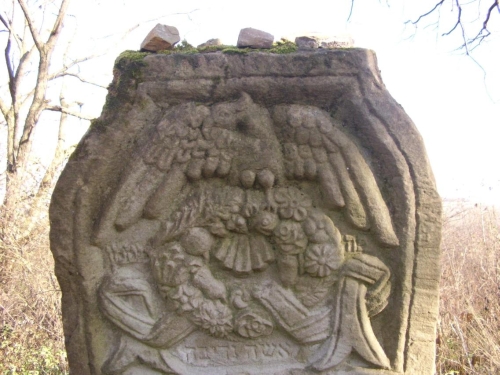 » back