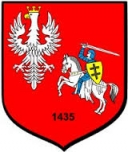 it is with great joy that we inform that the community of Blazowa (Podkarpackie district) has joined the partnership of the Chassidic Route.
The Chassidic Route is a tourist route following traces of Jewish communities through southeastern Poland. Goals of the project include stimulation of the socio-economic development of the region by promoting the multicultural heritage-oriented tourism.

The partners of the Foundation in the implementation of the project are the units of territorial self-government and non-governmental organizations. Today the Chassidic Route joins 29 townships of the Lubelskie and Podkarpackie provinces. In the future we plan to extend it by adding more localities from the territories of Poland.
» back