KSIAZ 2006-05-30
KŁODZKO 2006-05-29
KOSZALIN. 25.05.2006 2006-05-25

A ceremony unveiling the monument commemorating the Jewish cemetery on the Raclawicka Street in Kalisz took place on 24th of May 2006. The ceremony was organized by the Foundation for the Preservation of Jewish Heritage in Poland and the provost of the Techincal University of Koszalin.
After
more »

The Canadian Jewish News 2006-05-25
"First Jewish headstone erected in Polish town since World War II" - an article was published by "The Canadian Jewish News". A film from the ceremony described in the article is available at the Foundation.
You can download the article
here

ILZA. 23.05.2006 2006-05-23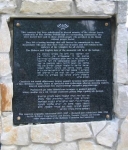 On May 21, 2006 a ceremony of rededication of the Jewish cemetery in Ilza took place. The cemetery has been cleared up and fenced by the Foundation, the Polish Jewish Cemetery Restoration Project (PJCRP) and the Drildzer Congregation and Society, which associates descendants of the Ilza Jews.
The
more »

KRASNIK. 19.05.2006 2006-05-20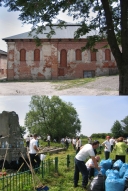 On June 22, 2006, a group of 180 Israeli soldiers, in cooperation with the authorities of Krasnik, will be clearing up the cemetery in Krasnik.
The cleanup is a part of a project of engaging the Israeli soldiers in the Polish Jews' heritage upkeep.
The project is coordinated by
more »

JEWISH TELEGRAPHIC AGENCY. 16.05.2006 2006-05-16
WARSAW. 15.05.2006 2006-05-15
We are happy to invite everyone for the Warsaw Jewish Community Open Day - an outdoor meeting, which will take place on May 21, 2006, 12.00-8.00 pm on the square by the Warsaw synagogue on 6 Twarda St.
The Open Day will be an occasion for presenting the activity of Jewish organizations
more »

ILZA. 11.05.2006 2006-05-12
Restoration of Ilza cemetery was carried out by the Foundation for the Preservation of Jewish Heritage in Poland and PJRCP
SECOND ANNUAL FELDMAN FAMILY-PJCRP AWARDS FOR POLISH STUDENTS ANNOUNCED. JEWISH CEMETERY DESTROYED DURING WAR TO BE REDEDICATED
New
more »

WARSAW 2006-05-07
We're happy to invite schools participating in
"To Bring Memory Back"
programme to the
National Presentation of the Programme
that will take place in the Warsaw Synagogue on June 18. We'll present the effects of students' work (posters, photographs,
more »

CZESTOCHOWA. Gallery 2006-05-06
WIELKIE OCZY 2006-05-05
STASZOW. Gallery 2006-05-05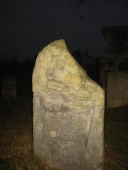 We are happy to invite you to our
GALLERY
where you can find photos of matzevot found in Staszow and it's area by Mr Dariusz Kubalski.
The matzevot were taken from the cemetery after the World War II and disappeared for nearly 60 years.
Preparations
more »

SWIDWIN 2006-05-01
We are sorry to inform you about a devastation of the Jewish cemetery in Swidwin.
Unknown culprits destroyed and smeared with paint the matzevot and broke the fence.
It's a second such incident in Swidwin. Two years ago simmilar act of devastation took place.